What is Trivia Night?

Trivia night or pub quizzes are a type of examination being done inside a bar or a pub. Some people called it a bar trivia and quiz night. Apart from bars and pubs, these events can also be done in other places.
The trivia nights are being performed to attract new customers who are new to pub life. This is a modernized version of the pub game. Even though the host of a trivia night is allowed to create a quiz with different topics and formats, most of them have similar features. Read more to discover what is trivia night?
What is trivia night, and how to prepare for such a night?
As mentioned, trivia night is an event that is composed of a large number of people. It is being performed for charitable purposes or funds in a particular organization. During the said event, the host will read the trivia questions. The questions will be divided into various rounds or categories. After reading, the audience will then start answering.
Before you make an answer, you need to make sure that you have paid your admission payment. A group of audiences that can participate in the game is called tables or teams. One should contain six to 12 individuals.
You need to pick a teammate that will represent your team every after each round. He or she will be the one who will give the team's answers to the judges that will total the scores. As a group, you need to cooperate with each member to win the game. Only the top two teams will be the ones that can receive the prizes.
This kind of game is being performed around the US. But it is much popular in areas, such as St. Louis, Missouri, wherein more than 30 trivia nights are being performed every weekend.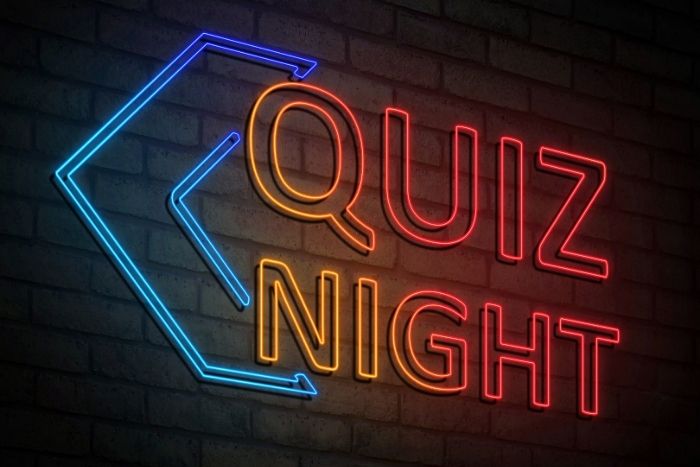 How Does Trivia Night Work and What More Should You Know?

One of the best things you will love about trivia nights is that there are no rules a pub or bar owner should follow on running the event. The host of the said event is the one who will choose his or her preferred theme and decide the time duration of the game.
Most of the pub trivia nights are being managed, hosted, and created by various third-party quiz companies. This is one of the things bar owners may consider when they want to attract potential customers, as pub-quiz are very fun and a great way to help the pub be full on that day.
One of the best samples of a third-party organization is the Brainstormer. This org provides every bar owner with promotion, prizes, quiz packs, and trivia content for great pub quizzes. On the other hand, there are many methods you can do to transform your own trivia night by following your personal preferences.
The trivia nights are not all about spending your money on food and drinks. This is also your chance to create new friends, share your knowledge about something, and get declared as the winner, and get the prizes. You can easily find bars and clubs that offer this kind of event. Trivia nights are popular and enjoyable. Trivia nights are also a popular way to attract more customers and money.
The trivia nights work as if you are taking your periodical exam. There's someone who will give the questions and the groups of people who will try to answer them correctly and avoid the wrong answer. You need to earn the highest points to be declared the winner of the game and enjoy the prizes.
The club or pub owners will benefit from doing this kind of event since they can draw lots of new customers who will keep on coming back to enjoy and win the game.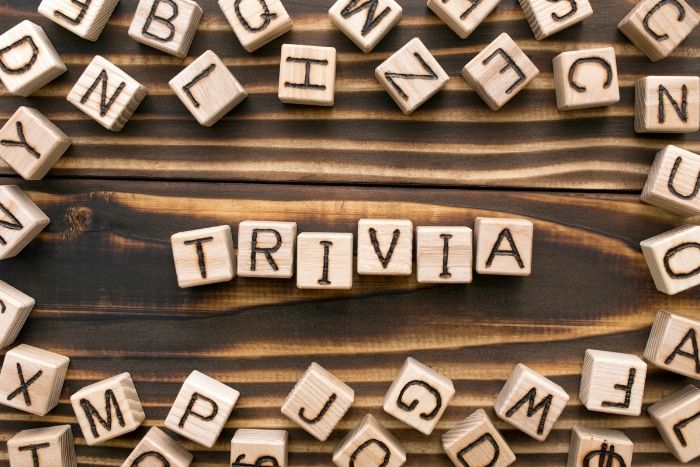 How to Prepare for Trivia Games 
Trivia covers a broad knowledge of general knowledge. Some people have a hard time learning it. But luckily, there are loads of methods you can follow to learn trivia and get prepared for the different trivia games. In this section, you will learn some steps to prepare for your trivia nights. Read on to know more about it.
Watch Trivia Games
The quotation that says, "practice leads to perfection," is very noticeable in terms of trivia games. It is essential to be prepared before you showcase your skills at the various bar trivia shows. Watching trivia game shows is the best way to practice your trivia skills.
You may consider watching Jeopardy games or choose many topics you want to practice here at quizbeez.com. As you watch, try to guess the possible answer before the other players do, jot down the areas you have problems to deal with, and make sure that you will learn from it.
Know the Venue
Before you go and play trivia games, make sure that you will perform some researches about the venue. Various trivia shows have different topics and themes. So, you need to ensure that you understand these before heading to the show. Any information about the venue will help you a lot.
No Trivia on an Empty Stomach
Playing trivia games with an empty stomach will give you a hard time guessing the correct answer. That's why teachers don't allow their students to take the examination when hungry.
So, before you play the game, make sure to eat your food. Make sure that your tummy is full to manage yourself while playing and drinking alcohol. Keep in mind that your brain is one of the integral body parts. Maintaining your body healthy can help you to ace your success in a trivia show.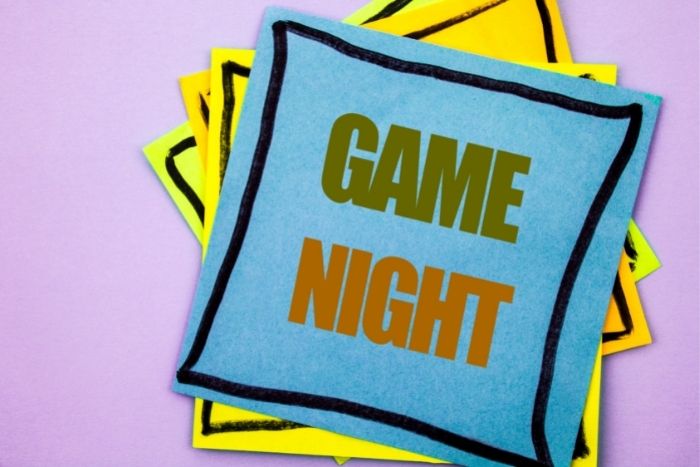 Practice and Improve your General Knowledge Before the Trivia Night
Before you head to the trivia show, make sure that you have practiced playing trivia games and widening your general knowledge about them. It cannot be denied that trivia is quite difficult to guess, especially if you are new in this field. But there is a saying that practice makes perfect. So, if you will allow enough time to practice the game, there's a high chance for you to win it.
People who are curious about what's happening around the world are good at answering trivia. Keep in mind that your knowledge in trivia does not automatically come; you need to have the urge to learn and practice it.
Being curious helps to become a trivia-wise person. As you ask yourself about the world and answer it with the knowledge you get from books, the internet, or from your friends, you can start to connect it with your prior knowledge. When you already linked them together, you may notice that learning trivia is much easier than before.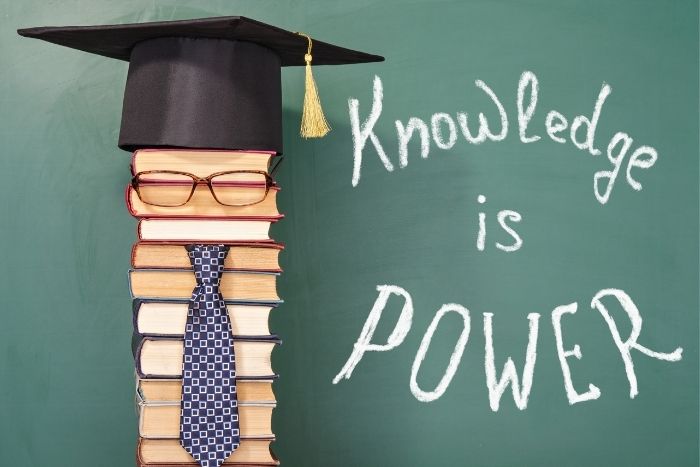 How to Guess the Answers to Trivia Questions?
Everyone has experienced sitting at the corner of the bar and dreaming of being a part of one of the groups that play the trivia quizzes. It's true even if you don't know how and what to answer for each quiz. That's why you quit playing games.
So, you may be asking yourself about the things you can do to make sure that your answers for every trivia question are correct or, at least, how to make educated guesses. We always want to choose answers that have more chances to be accurate; we don't know the right answer in cases.
The following are tips you can do to guess the correct answers for the trivia questions or eliminate some of the incorrect answers;
Have a Positive Attitude
Take note that a negative attitude does not lead to a winning path. Be part of a trivia game with a positive mind claiming that you will exit the bar as a winner.
Be Open-Minded
Those players who can guess the trivia questions correctly are the most open-minded. They are the ones who place their knowledge out of the box. They also use their brain to think about the possible questions the host will ask next.
Follow Your Gut
It is also important to follow what your gut says. Following your gut instinct means you are following the answer choice you think is correct out of the multiple choices you got. A person starts questioning their gut when they feel of making mistakes or troubles.
Let Your Team Members Talk
When you are dominating the game, thinking that you are the most knowledgeable, you are restricting your team members who may answer the question correctly. You should enable your members to talk so that they can share their knowledge with the team if they know it.
Fuel Your Body
When performing on a trivia night, make sure that your tummy is full. You need to fuel up your body, not with alcoholic drinks but also with the quality of pub food. This will help you to have the energy to think deeply and answer the trivia questions correctly.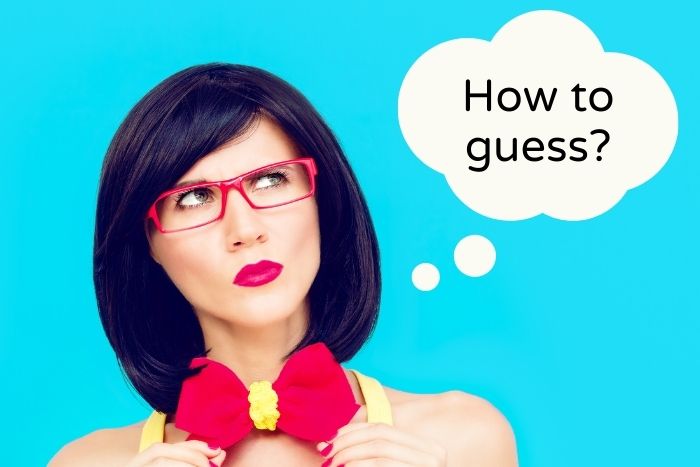 Most Important - How to Win A Trivia Night?
Winning the trivia game is the primary goal of every team. So, the following tips can be helpful for you to win a trivia night.
Look for Subtle Hints
Some trivia questions will not require you to think deeply but rather to listen and understand the question thoroughly. This is because some questions are composed of intelligent and cute hints. That's why you need to keep your attention focused when listening and answering the question.
Spot the Patterns
It cannot be denied that trivia covers a wide range of subjects. Basically, trivia questions are the total knowledge of all people that were broken down into pieces and test the knowledge of a drunk person. Even though your attention is focused on becoming the great trivia master, there's no assurance that you will learn everything. This means that you need to focus on something that can affect your whole life positively.
Study
It is for your own personal preference whether or not to perform your researches related to trivia. Learning trivia can be fun for some. If you want to learn trivia, you don't need to do it tediously. There are lots of enjoyable and productive ways to do it. After all, the main goal of learning trivia is to allow an individual to gain impressive knowledge about things and get smarter.