Funny Trivia Questions And Answers Printable

Funny trivia questions and answers printable file is perfect for every fun event with friends and family. It's printable, so print these fun trivia questions and have fun!
It will be fun to write several fun quiz questions and answers. For your reference, funny trivia questions and answers printable are available. It is undoubtedly difficult to get a perfect fusion of challenging questions, but it is not impossible. Funny trivia queries can be an excellent ice breaker. These will be great to entertain your guests at social events.
Remember, these questions should not make anyone uncomfortable. For this reason, stay away from political and personal questions. These must make your mood light and bring a smile to the face of people. Everyone should learn something from these questions.
Make sure to choose entertaining and amusing topics to draw questions. These questions may not get the best response, but entertain people at your party. Your trivia questions must have the right answer. For more printable trivia check out our family printable trivia and the Christmas printable quiz.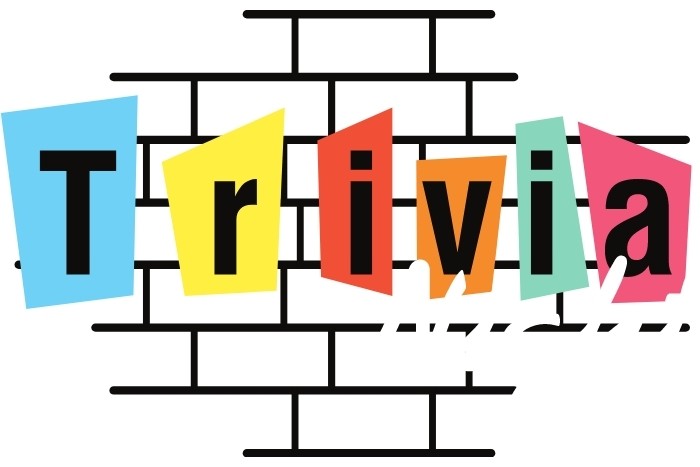 Why Printable Trivia Questions And Answers Are Perfect For Every Event?
The fun questions are suitable for everyone regardless of mental capability and age. You can make your trivia night enjoyable with funny questions and answers. Try to divide your questions into different categories, such as Christmas, Thanksgiving, Hard, Funny, History, Easy, Random, Animals, Halloween, Pop Culture, Cartoon, etc. By the way, we also have a much more trivia questions & answers, games, and fun facts you should check.
Quizzes Have Health Benefits, So Use This Printable Quiz Soon!
There are numerous possible health benefits of funny and informational trivia. In normal life, people are habitual to dismiss anything quickly because they find it unimportant or trivial. You can perk up your knowledge with the help of trivial questions. Answering these questions will give you a dopamine rush. Of course, you can also choose any game you like from our vast collections of trivia quizzes games.
Participation in funny trivia questions and answers will not impact your well-being directly. It may be a substitute for several dangerous behaviors. In the future, trivia games may be regarded as new e-cigarettes. Trivia can engage your frontal cortex that is an important part of your brain. 
The frontal cortex plays an important & crucial role during in-memory processing. Trivia is a memory feat as compared to anything else. You have to learn different things at an appropriate time. Remember, funny trivia questions and answers printable can make your mind sharp. It will be a positive aspect for all occupations that need brainpower.
Printable Trivia PDF - Download Now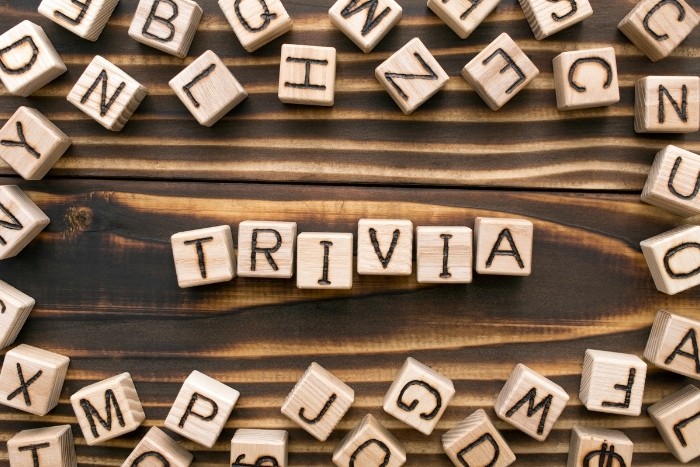 Trivia Fun Facts Can Add Some More Fun To Your Event
We recommend spicing up your event with collections of fun acts that can amaze everyone. You can also write your own trivia questions and answers based on these fun facts. Browse our huge list of trivia fun facts, our read some of our recommended blog posts from our educational blog that contain also many lists of fun facts such as 50 animals fun facts or 50 American fun facts.
Avoid Trivia Pitfalls
You have to avoid important trivia pitfalls. Some pitfalls may stem from trivia's strength. There are many possible categories to create questions, but writers may not make questions. Remember, breadth instead of depth criterion may increase the chances of undesirable problems.
A few questions can encourage stereotyping. For instance, Liu Yang's in-flight activities include Tai chi, and Liu Yang became the first female taikonaut of the country in 2012. If a person is not aware of taikonauts or tai chi, he/she can deduce a response (China) because Liu Yang looks Chinese. Trivia questions may not have depth, and they may inspire laziness.
Trivia Quizzes Are The Perfect Edutainment To Improve Your Knowledge
Avoid using trivia questions to make fun of others. These questions are not important; therefore, these are known as trivia. Remember, trivia can be challenging and fun because the questions come from different knowledge areas. Try to use it as a source of knowledge and learn different things about several subjects. For your help, funny trivia questions and answers printable is available. You can read more about Edutainment meaning and trivia quizzes in our informative blog post.